"Assisting at someone else's birth. Do good without show or fuss. Facilitate what is happening rather than what you think ought to be happening. If you must take the lead, lead so that the mother is helped, yet still free and in charge. When the baby is born, the mother will rightly say: "We did it ourselves!"- from The Tao Te Ching
PLEASE NOTE: I am not taking many Doula bookings at the moment because I am very busy with Pre & post-natal massage work. If you are looking to hire a doula do get in touch and if I can't help I will recommend some doulas who can.
Personal support from a close female friend or relative through labour is a tradition that many human cultures have shared for thousands of years. In today's busy world, not everyone has such a support network on hand, and this is where a doula can help.
A doula provides support to the woman and her partner throughout the childbearing year. The role is often referred to as 'mother to the mother'. We do not replace or confront the midwife and medical staff, but aim to work alongside them in harmony.
A doula does not replace your birth partner; instead, we support them so that they can focus on loving and encouraging you appropriately. We help families to gather information about their pregnancy and labour, and the options available to them for delivery.
During your labour and birth, your doula will be a quiet, constant, calming presence to guide and support you through the birth of your child. Ideally you will feel unobserved but very well cared for, creating the optimum conditions for a healthy labour.
A doula's goal is to provide continuous physical, emotional, and professionally informed support during pregnancy, birth and the immediate postpartum period. We want the arrival of your child to be a safe and satisfying experience from start to finish.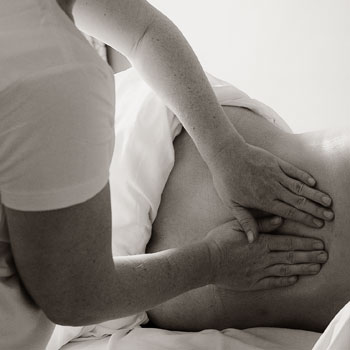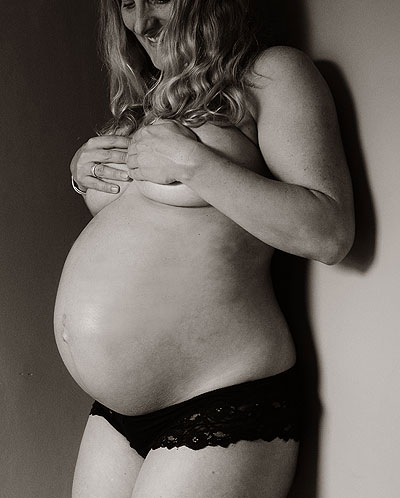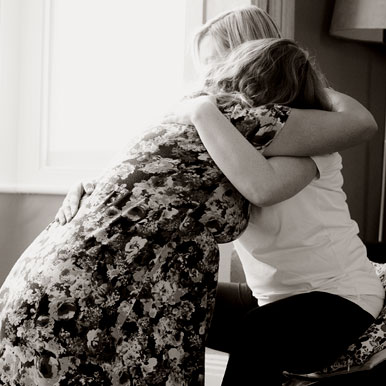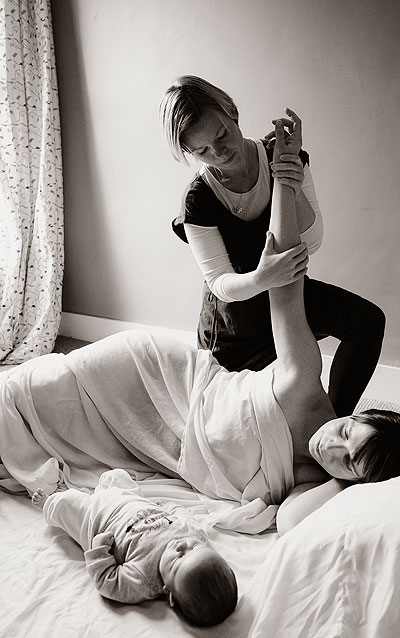 Before Birth: Every couple and every woman is different, with their own ideas about their 'perfect birth'. It is my job to get to know you and your partner, and to support whatever your vision is.
We achieve this by:
– Meeting at least twice before your due date – getting to know you and your wishes.
– Examining issues from previous labours or settling first time nerves.
– Talking through the stages of labour and what to expect
– Discussing techniques to help you cope with the birth itself
– Helping to write a birth plan
– Teaching your birth partner some simple labour massage to help them get more hands on (if desired)
– Helping you to plan your needs for a hospital visit (if planned)
If you decide on the 'massage package' there will be two sessions of pre-natal massage during two of our meetings, to prepare you for labour and ease any pregnancy related tensions in your body.
I will be available by phone or e-mail from the moment you engage my services  – I'm always happy to answer questions or have a chat, so don't be shy if you need anything. For the two weeks leading up to your due date, and for two weeks after your baby is born, I'm available on-call 24 hours a day. After that, you can reach me by phone or e-mail until you decide you've had enough of me!
During the Birth:
It's hard to know how you'll feel when your big day finally arrives. You can rest assured, though, that I'll be on the other end of the phone and ready to join you whenever you feel the need. Sometimes I pop in, do a little massage in pre-labour and leave you to it with your birth partner (if you have one) for a while.
Other mothers prefer me to join when things are further underway. Ultimately, it's about your needs and what you want when the moment comes. I'm there to help in any way I can, be it practical (packing bags, filling pools or calling cabs), therapeutic (massage, supported birth positions) or emotional (gently encouraging and reminding you that you are in control and doing well!).
I am also there to help the birth partner; to take the pressure off so that they can support you better, giving them advice as well as the opportunity to take a break if they need it.
After the birth of your baby, I'll stay with you until you are comfortable, have managed your first feed, had a lovely shower, and are ready for some alone time!
After the Birth:
A few days after the birth, I visit my clients to talk about and process the labour (and of course sneak a cheeky cuddle with your lovely baby – my favourite perk of the job!).

We will meet twice after the birth, giving you the opportunity to discuss anything you need to talk about – feeding, sleep troubles, nappies, annoying relatives – if it's on your mind, we can cover it.

If you've signed up to the 'massage package' we'll also do two post-natal massages during two of the visits, to help release tension and any lingering aches and pains from labour and feeding.
I work alongside a team of lovely doulas and will always make sure I have a back up for each job, just to give you that extra piece of mind. You will meet your lovely back up at one of the pre-natal meetings to make sure that you are happy, and to give you a chance to get to know them
The Benefits of Hiring a Birth Doula
A recent report showed that caesarean births could be cut by half, labour duration reduced by 25%, and the odds of forceps delivery reduced by 40% if women had the support of a doula during labour. Below are the some more of the measureable benefits.