When I was a little girl, I dreamt of looking after people or animals for a living. At various times I wanted to be a doctor, a vet, a nurse, a midwife… It remains something of a mystery to me how I ended up spending seven years as a TV producer, but with that glamorous if exhausting detour out of the way, I reassessed my life and retrained as a massage therapist.
As a freelance practitioner for various clinics, I often worked with pregnant women and new mums. It was hugely rewarding and I soon decided to train as a specialist in pre and post natal massage, then later as a doula, providing massage and support during births.
The first few births I attended were amazing; gentle home births whereby using massage I was able to provide a fantastic level of effective pain relief to the women in labour. Part of my training involved teaching birth partners some easy massage techniques, and it was always a humbling privilege to watch a birth partner massage their mum-to-be with such tenderness and love. It was here that I saw the true beauty of birth.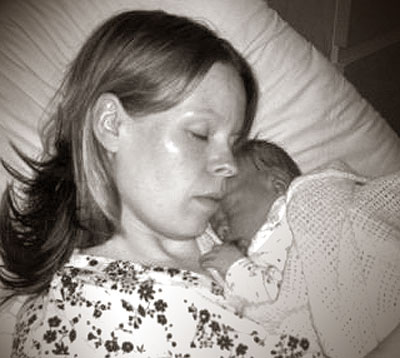 I believe that every woman can have a positive birth with the right support. It isn't about having 'the perfect birth', there really is no such thing. It's about having a wonderful birth experience, whatever way your baby decides to make an appearance and this happens when you feel safe, cared for and informed. With a nurturing team to support you, labour can be memorable for the right reasons; a relaxed, loving and natural process.
I continue to work with all kinds of women throughout their pregnancies, supporting their changing bodies with remedial pre-natal massage, getting the body ready for labour and then using post natal massage therapy to help bring the body back to its natural post pregnancy state. I don't do as much Doula work these days as I focus on the pre & post natal massage. Instead I teach birth partners to massage their lovely ladies themselves, so that they can be a hands on support to them on the day.
I love the work I do and the friends that I make along the way, and I'm passionate about the techniques that I advocate. I may not rub shoulders with the rich and famous these days, but there's honestly nothing I'd rather be doing.
I live in Brighton with my husband, our two wonderful (slightly cheeky) daughters and a black cat called Milky (!?!).
Training and experience:
* ITEC Holistic, Deep Tissue and Remedial Massage
* Pregnancy and Labour Massage – Suzanne Yates, Well Mother
* Touch-Pro Event Based Acupressure Massage
* Paramana Doula Training with Michel Odent and Liliana Lammers
* Rebozo Training with Stacia Smales Hill
* Ward Based 'Maternity Support' work experience on the labour ward at Kings College Hospital.
I have successfully supported lots and lots of women through homebirths, hospital births, water births, VBAC, and IVF pregnancy. I have supported women in all kinds of relationship set ups, heterosexual, same sex, and single mums. I have specialist training to support women during and after loss, and those with previous birth trauma related anxieties.
Pre & Post Natal Massage, Remedial Massage and Doula Services in Brighton